THE AMERICAN ICONS
Welcome to USFLAGMAKER's new section of our website called Americana!
It will be devoted to taking a look at America a century ago. We begin this
celebration with a study of our Uncle Sam, his roots, his history which includes many
incarnations, and his importance and meaning to us today.
America has a trinity of icons which over its history
have served to foster patriotism, and pride in its citizens.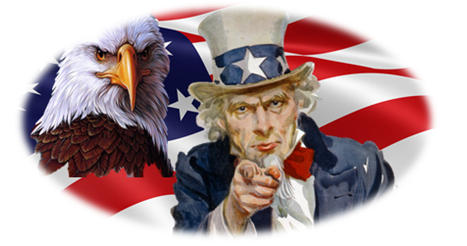 The American Flag is at the top of the trinity. We at USFLAGMAKER are
acutely aware and appreciate the importance of the American Flag to our country
and to our corporation.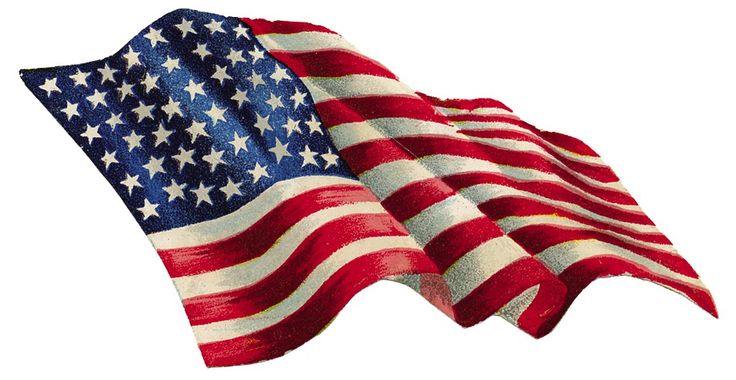 USFLAGMAKER realizes that we are dependent on the flag icon for our
existence. We gladly accept this very large responsibility. We take special care to
respectfully produce our flags using only American made first quality material.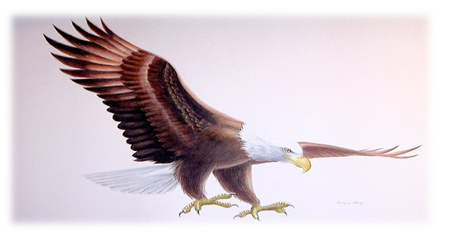 The second branch of the trinity is the American eagle. Many European countries use
the Eagle as a symbol of their nation. It probably stems from Roman times. The
eagle stood for strength and stability. America uses the American "bald" eagle as
its symbol. Tradition has it that this choice was made over the objections of
Benjamin Franklin, who's choice for the bird representing our country was the Turkey.
The remaining American icon trinity is represented by "Uncle Sam". He has
watched over our country for over two hundred years. He is one of our oldest
Ambassadors to the world and a figure that watches over all of our internal
political actions. The image of Uncle Sam has changed often over the past
two hundred years. The Uncle Sam that we are familiar with today is
celebrating his 100th birthday this year.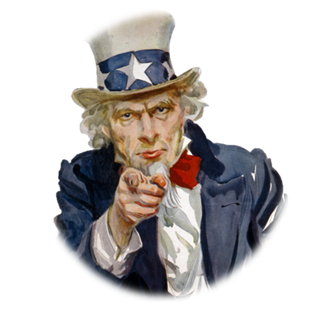 This year (and for a couple of years to come) we will be writing about
Uncle Sam, his background, history, some of his comrades and some of the images he
has spawned. There will also be sections dealing with other icons and images
which were used during World War I (a century ago).
We hope you enjoy our Americana section. We intend on giving you some
opportunity to be a part of our story. We hope you enjoy "the show" and look
forward to helping you appreciate our Greatest American Hero.
Please visit our Website and Facebook page often. and join us in our
looking back at an important icon of our history, (a la Paul Harvey)
to present to you "the rest of the story". We promise you some
very interesting sidelights and some great historical illustrations from
some of the greatest political illustrators of the early 20th century.